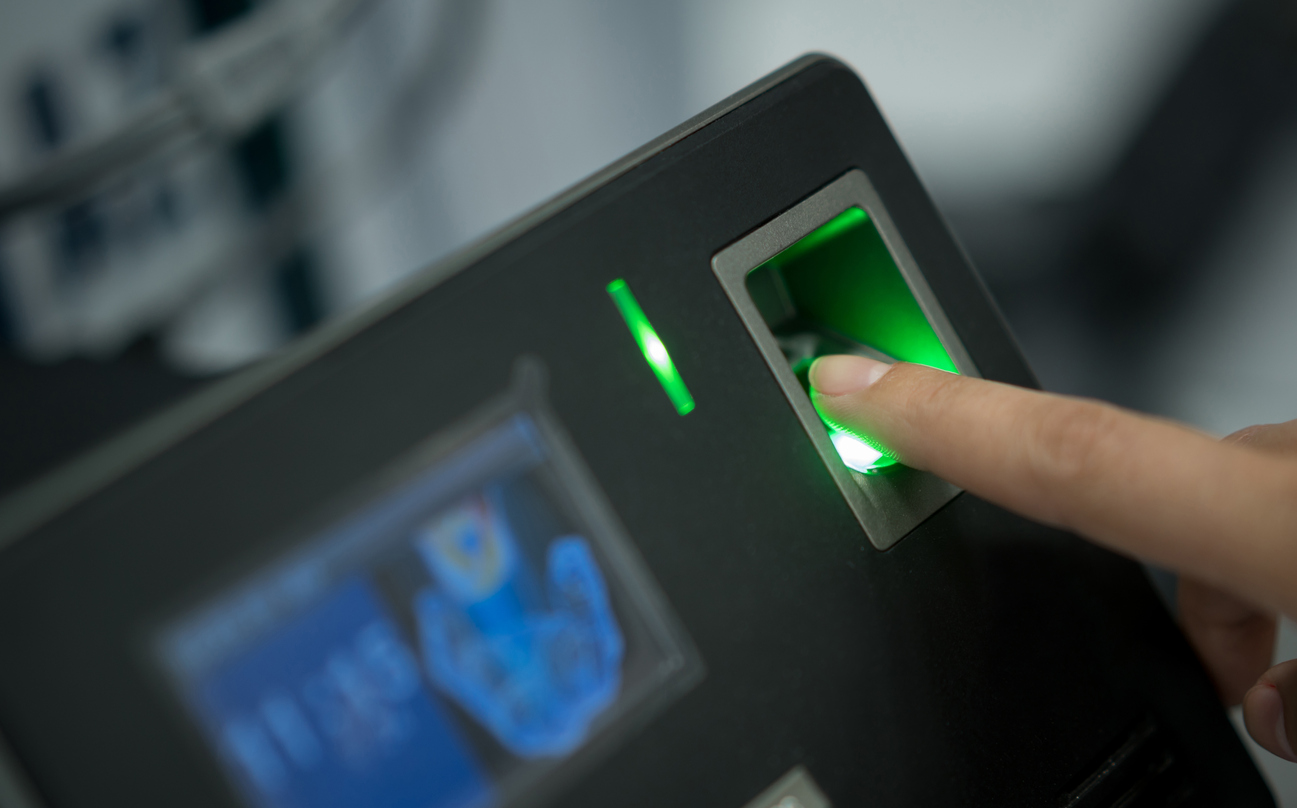 Worker sacked for refusing to use fingerprint scanner wins appeal
A worker sacked for refusing to use a fingerprint scanner at work has won his unfair dismissal claim on appeal.
The Full Bench of the Fair Work Commission found his employer breached its obligations under the Privacy Act.
It said the worker is "entitled to seek to protect" his biometric data.
Additionally, it found fingerprint scanning is "administratively convenient" for the employer rather than being "reasonably necessary".
Worker sacked for refusing to use fingerprint scanner
Jeremy Lee worked as a factory hand at the Superior Wood Mill near Gympie in Queensland for three years.
Then the company installed the new biometric scanners.
However, Lee refused to use them to sign in, arguing his biometric data is "personal and private".
Additionally, he expressed concerns about how the company will use his personal information.
In response, sawmill management explained the scanners do not recreate a complete fingerprint that can be used for identification purposes.
Despite these assurances, Lee refused to use the new system.
Consequently, the company sacked him for failing to comply with a "lawful and reasonable direction".
Initial unfair dismissal claim
Lee initially lost his unfair dismissal case.
Commissioner Jennifer Hunt found it was reasonably necessary for the business to introduce biometric scanning as it improved safety and payroll integrity.
---
READ MORE
"Worker sacked for refusing to use fingerprint scanner"
---
Lee appealed the decision, arguing he is the owner of his biometric data, and the Full Bench subsequently agreed with him.
The Bench found Superior Wood breached its obligations under the Privacy Act by not having enough adequate systems in place to protect personal data.
The judgment pointed to Australian Privacy Principles:
"Superior Wood must not collect sensitive information about an individual unless the individual consents to the collection of the information and the information is reasonably necessary for one or more of the entity's functions or activities.

"We accept Mr Lee's submission that once biometric information is digitised, it may be very difficult to contain its use by third parties, including for commercial purposes."
As a result, the Full Bench ruled the direction to use the fingerprint scanners was unlawful. 
"We consider the direction to Mr Lee to submit to the collection of his fingerprint data, in circumstances where he did not consent to that collection, was not a lawful direction. 

"Moreover we consider that any "consent" that he might have given once told that he faced discipline or dismissal would likely have been vitiated by the threat.

"It would not have been genuine consent."
Therefore, it found the dismissal unfair because Superior Wood did not have a valid reason to sack Lee.
Commissioner Chris Simpson later found reinstatement was not appropriate, and instead ordered Superior Wood to pay Lee $24,117 compensation. 
---
READ MORE
The full decision of the Full Bench of the Commission
---
Implications for businesses
Industrial advocate Miles Heffernan says the case is a warning to employers considering installing technology that collects biometric data.
"Employers who use, or are considering using, this sort of technology should review their processes immediately," he said.
"The Fair Work Commission has made it very clear that a worker's biometric information belongs to the worker, and not the employer.
"Businesses might be better off using other forms of technology to monitor their staff – swipe cards for example."
---
Please call our specialist team at Fair Work Claims today on
To connect with us, please follow us on
---
Fair Work Claims is part of the Supportah Network.
We are a private consultancy and advocacy firm with no affiliation to any government agency, commission or tribunal.